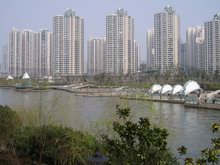 Shanghai Lee&Yu International Co.,Ltd is a famous su-pplier in valve and pipe industries of China . We provide a wide range of products including valves, fittings, flan-ges and pipes . We hold the operating philosophy and advantages which lie in offering the most competitive pr-oducts with excellent quality to our customers supported by the Chinese plentiful sources and our many years' e-xpertise.
For years, we have devoted us to serving such diversifi-ed industries as the chemical, Petrochemical, medicine
,beverage industries in the process of promoting our products and our reliable service.So far, we have established stable business relationship with many customers from all over the world. All of them can get competitive goods from our sincere offering and they become more stronger. Mean-while, we enjoy the good reputation in the pipe&valve industries, which also constantly encourage and push us to render better service to our customers in return for their loyal patronage.
All our products are designed, manufactured and tested in strict compliance with the standards of API, ANSI, DIN, BS, JIS, ISO, MSS SP and AWWA etc., and most of our manufacturers have acquir-ed ISO 9001, API 6D, TUV and CE certificates to ensure the quality stability of the products.
Lee&Yu is your best business partner if you are a company who keeps pursuing perfection and r-eliability. We are also confident and interested in serving more customers and growing with them based on satisfying mutual benefit.